Swipe the carousel to find the chart relevant to your chosen hat or accessory.
All colours are subject to availability. See Terms & Conditions for more details.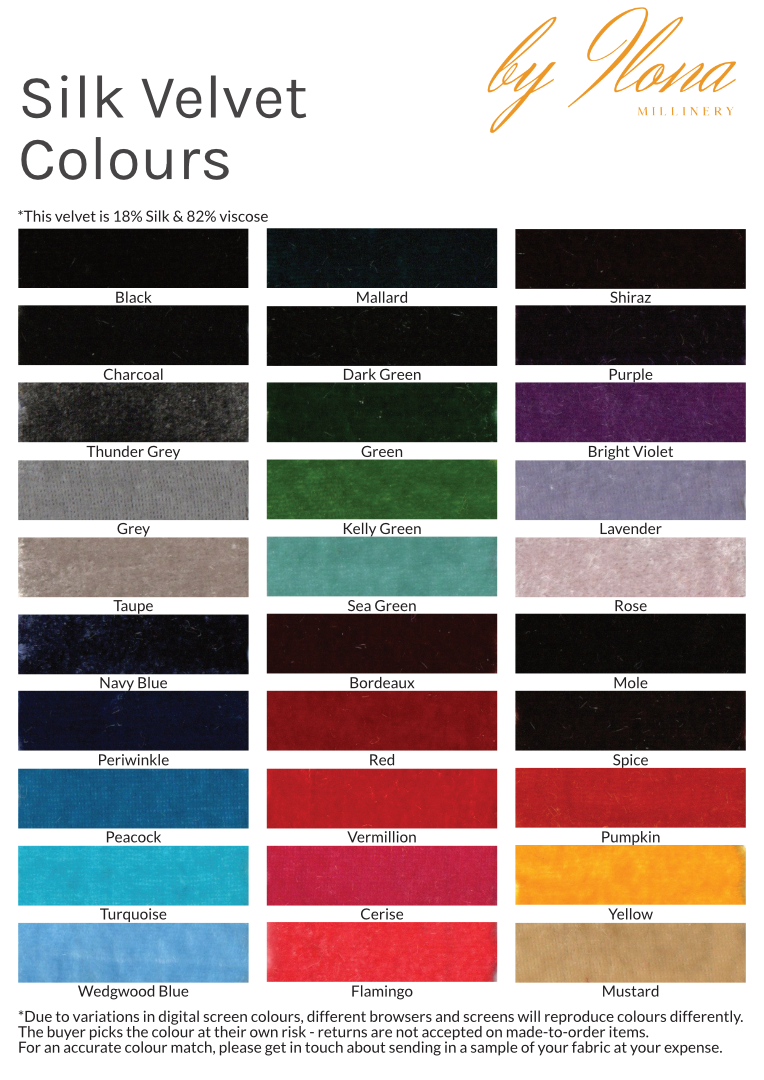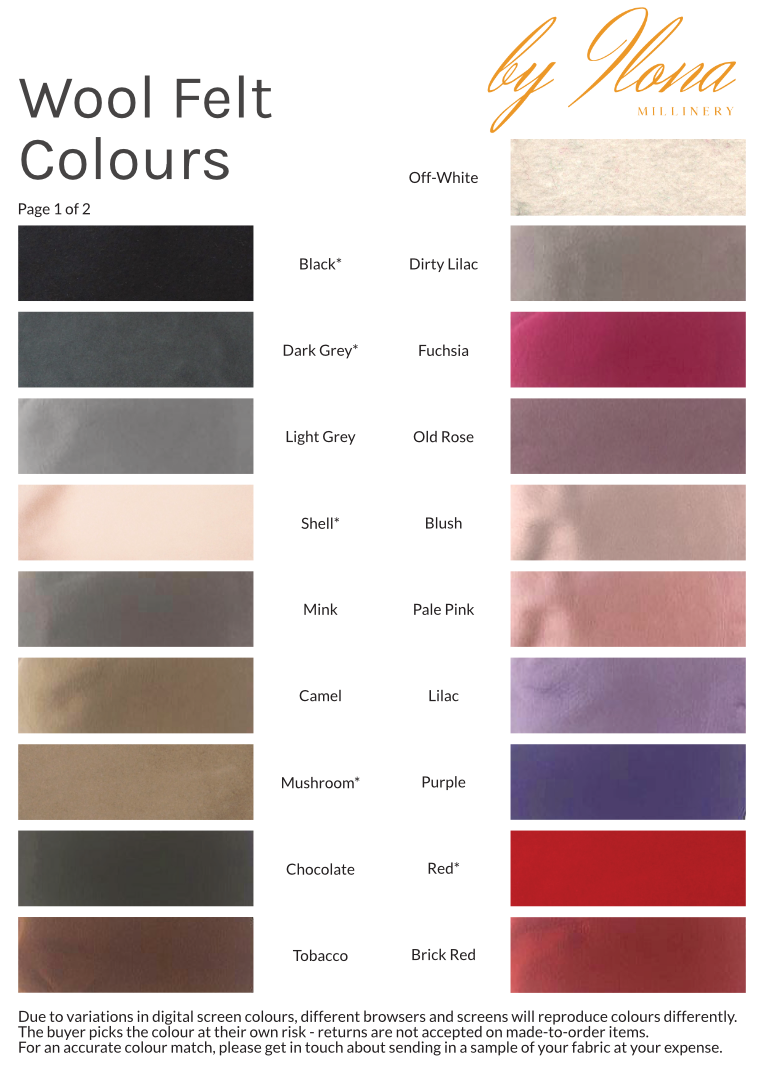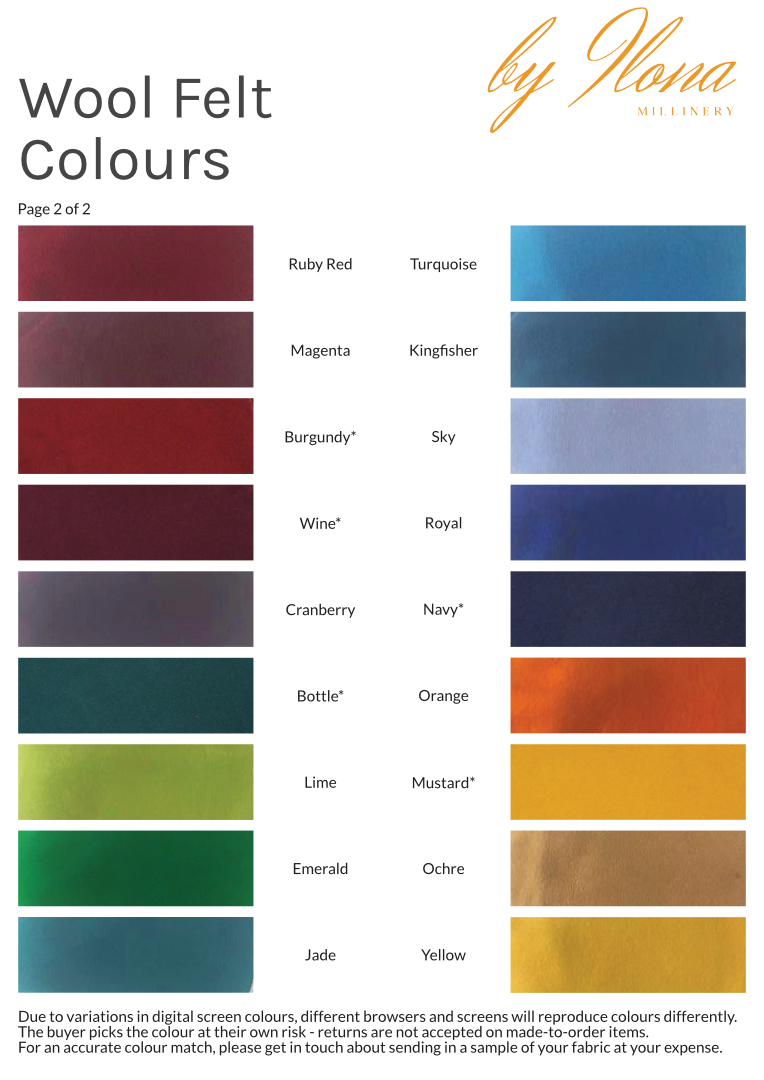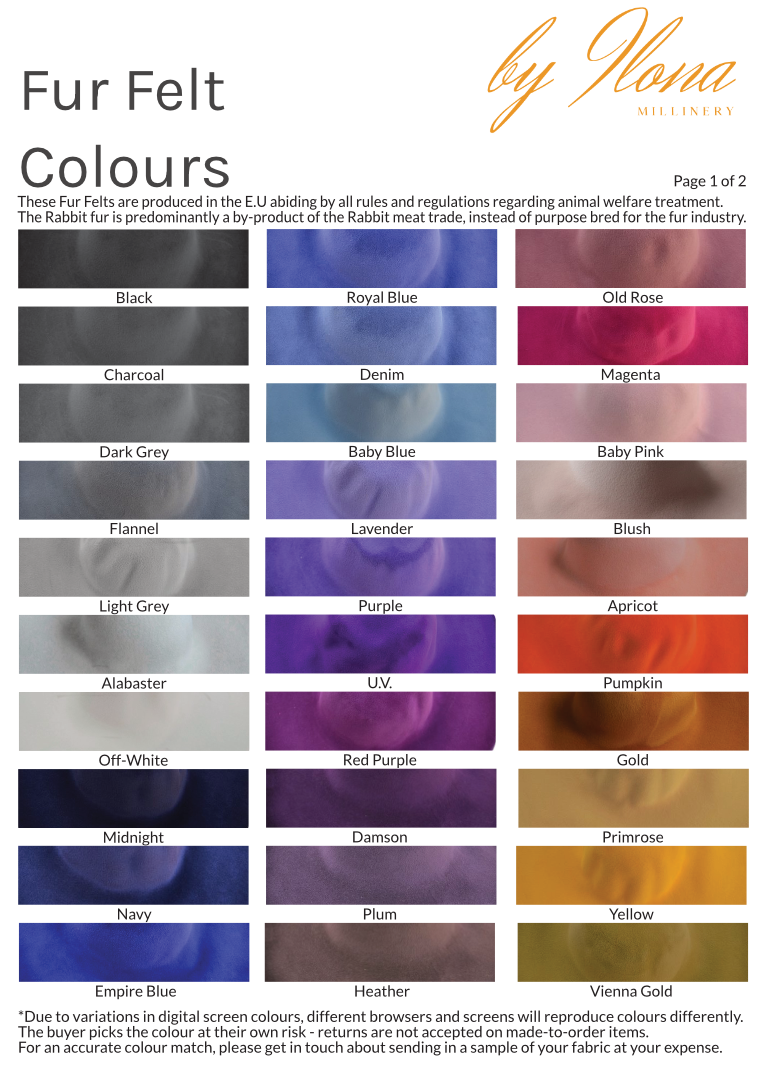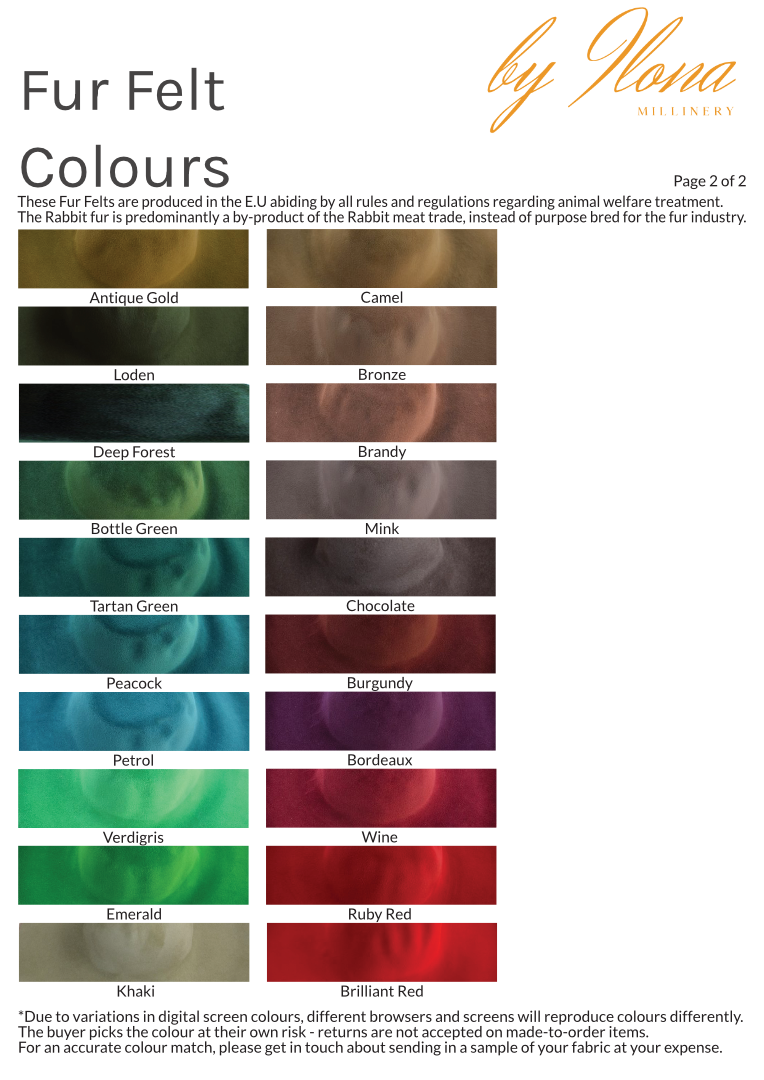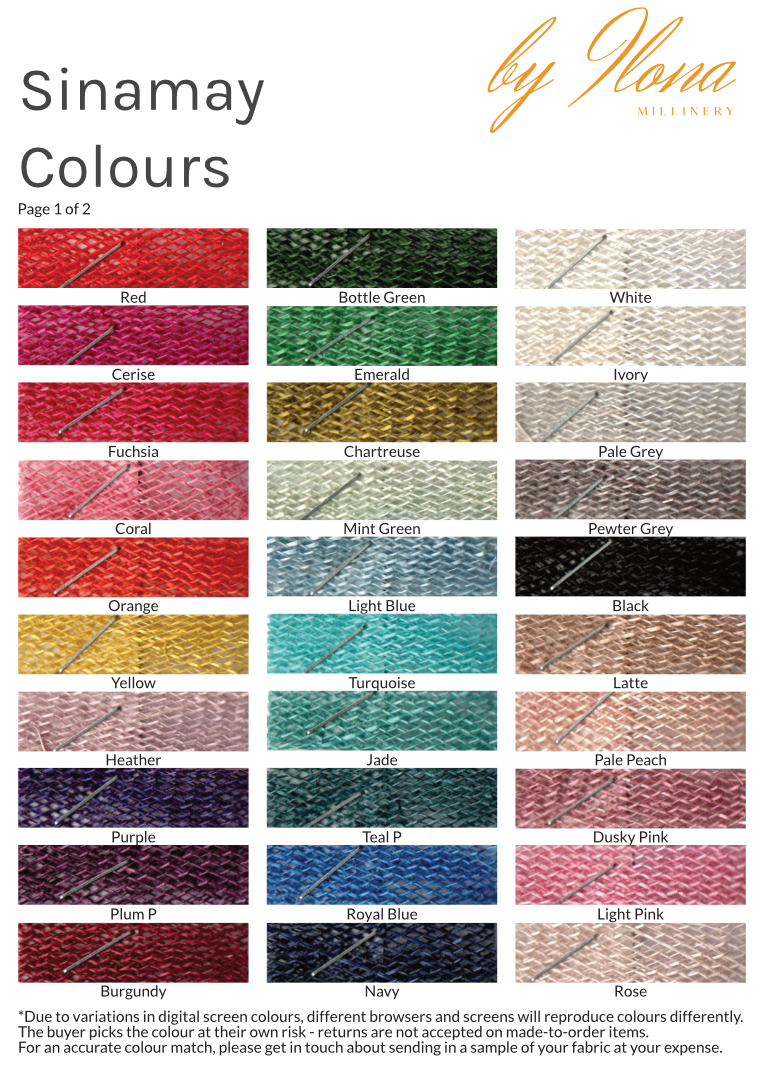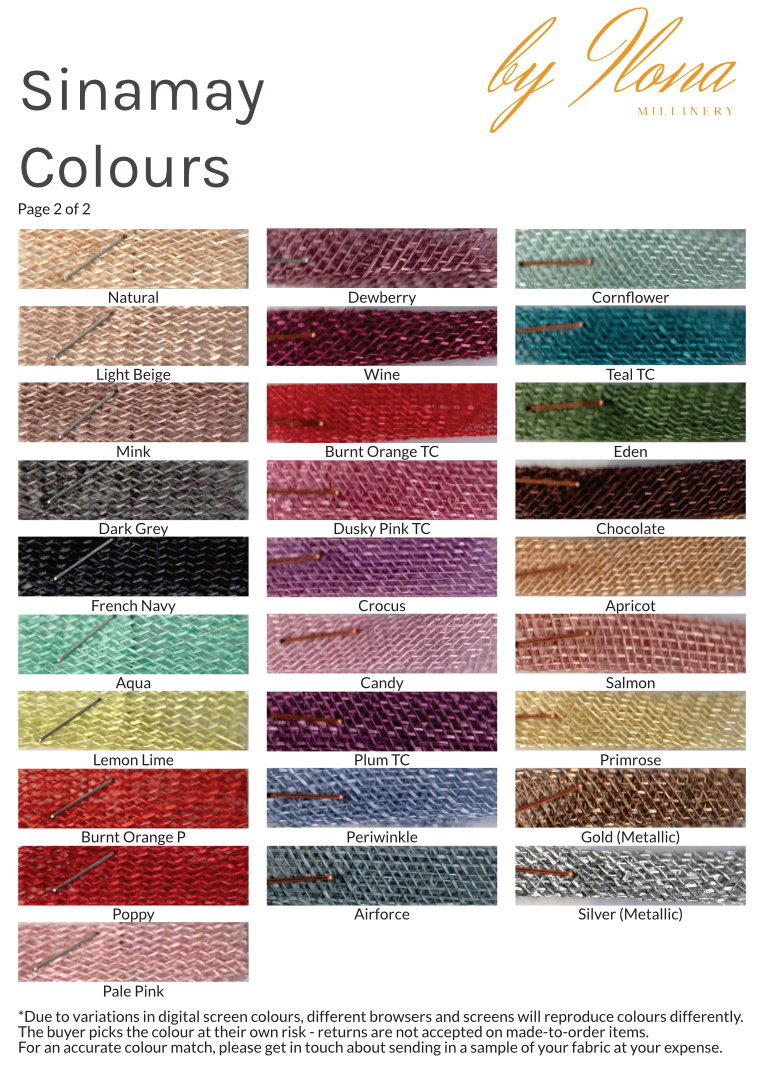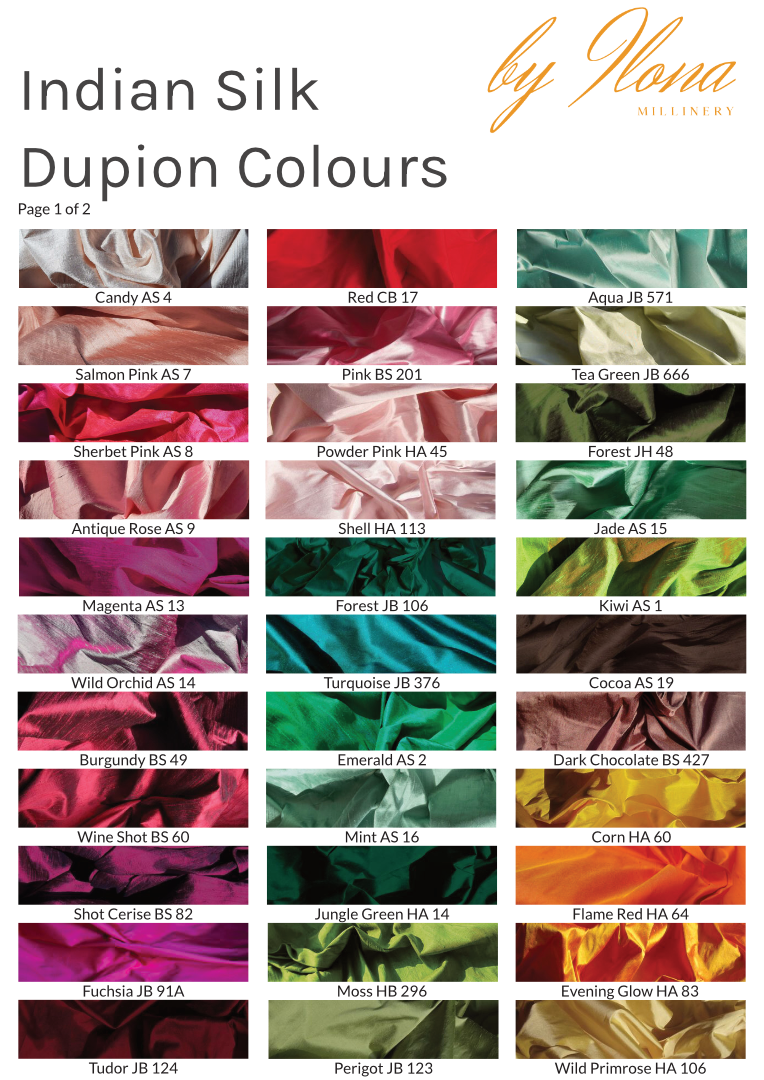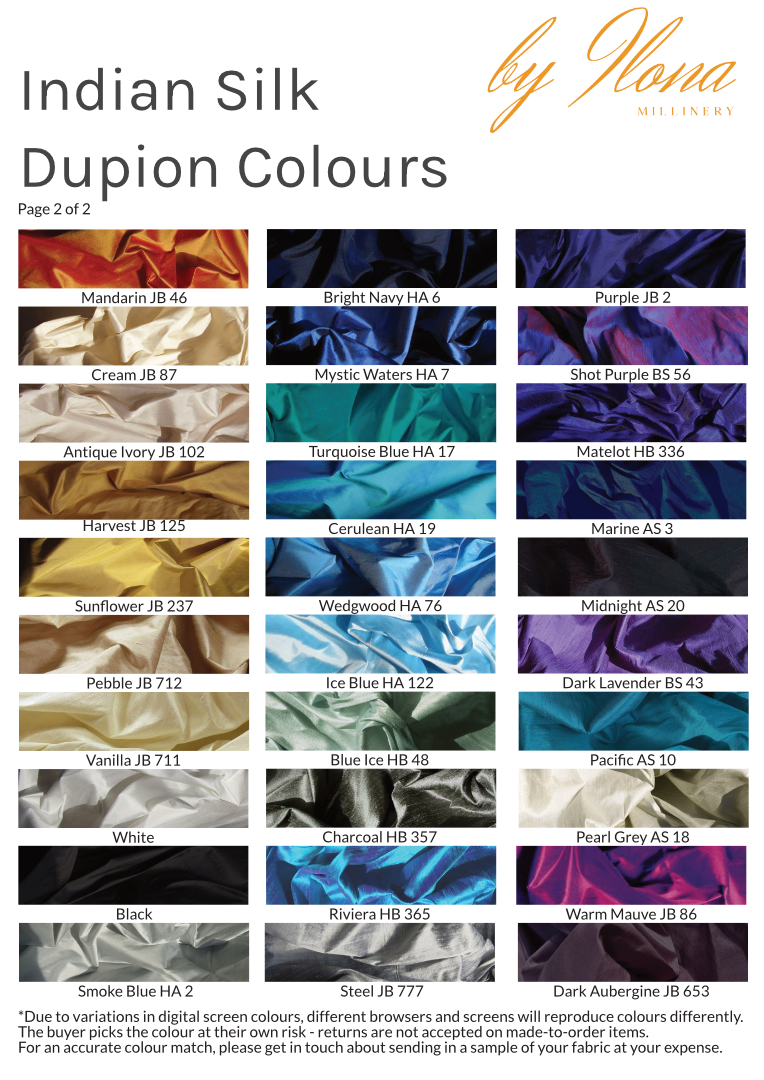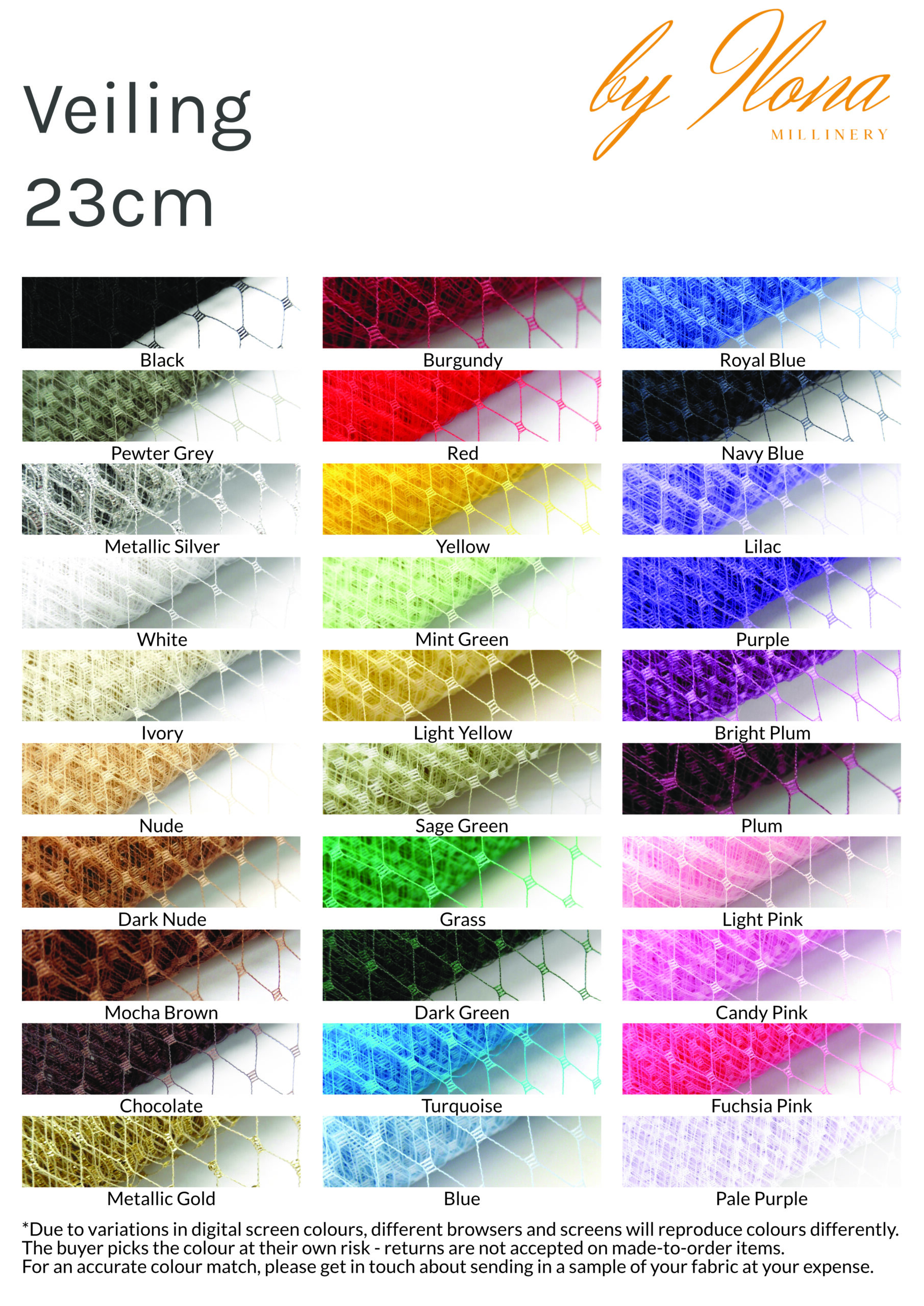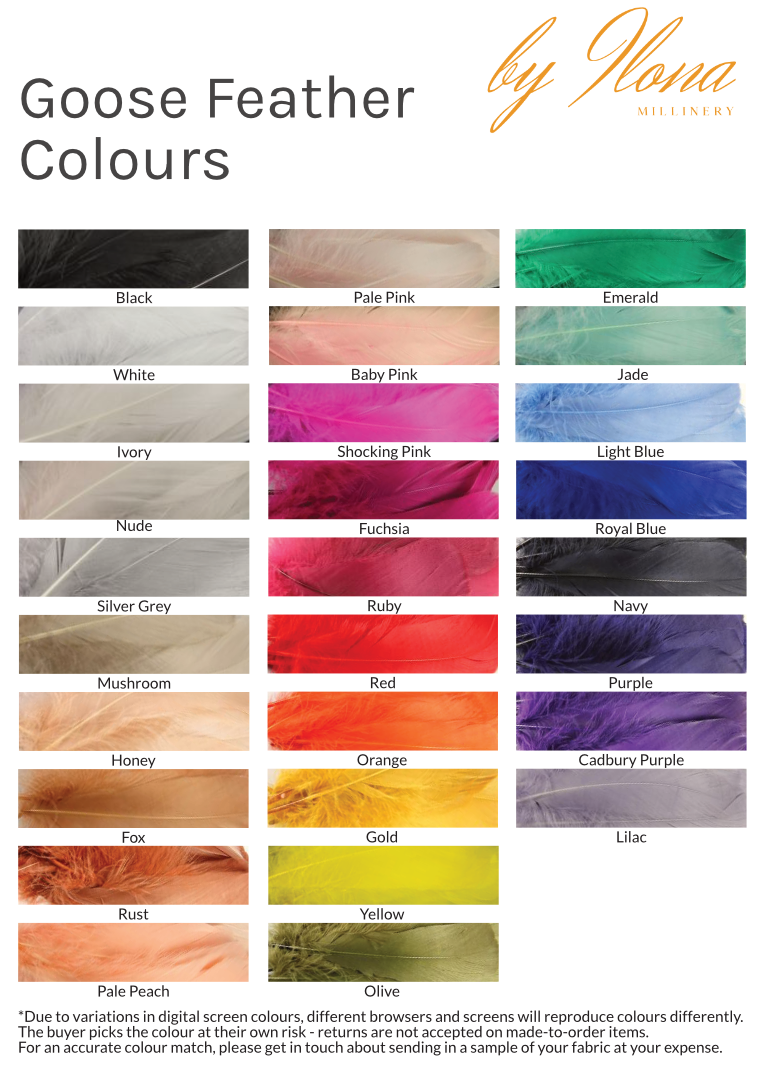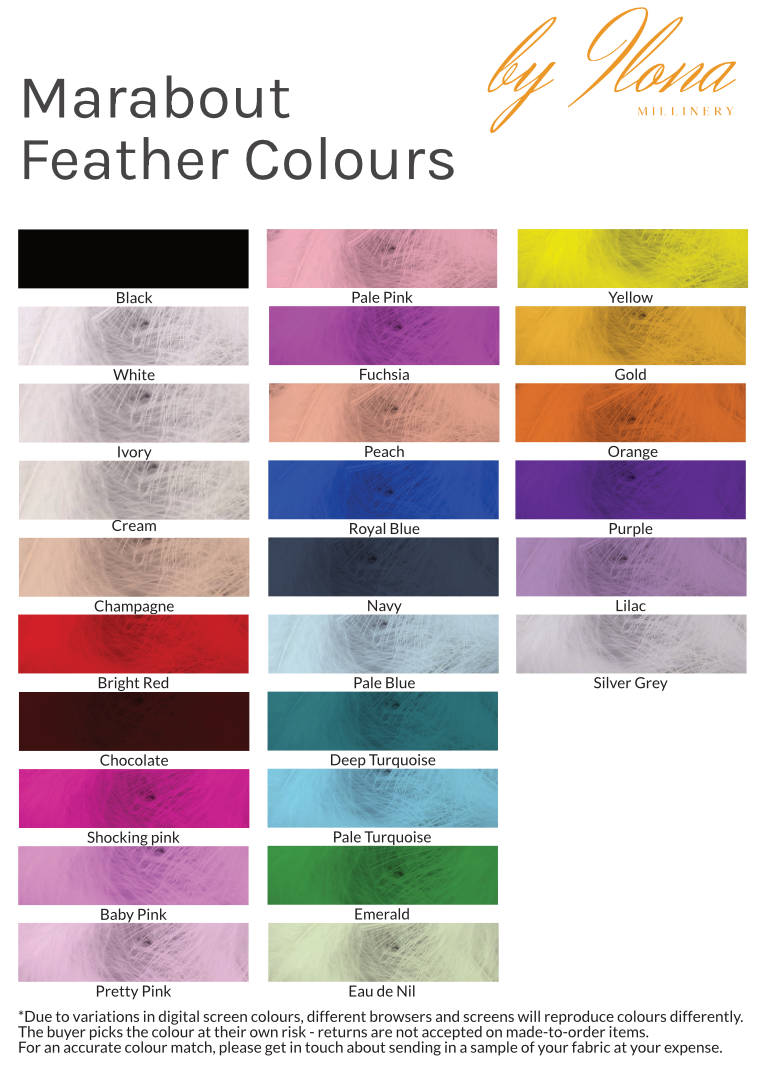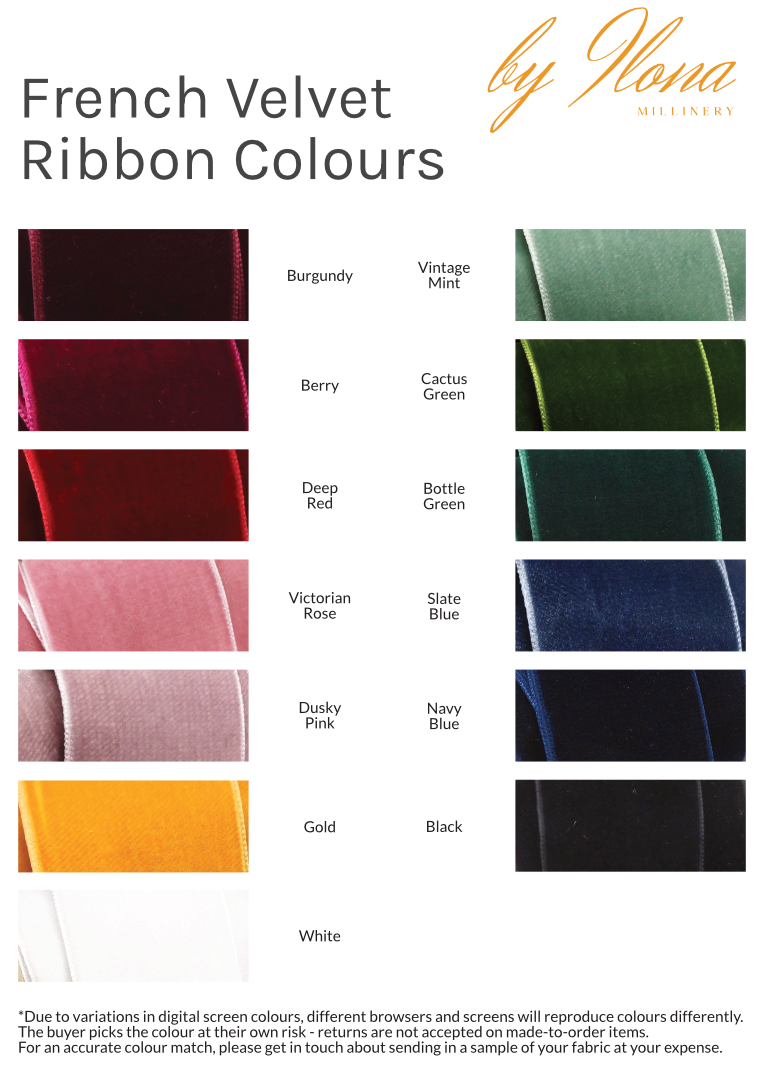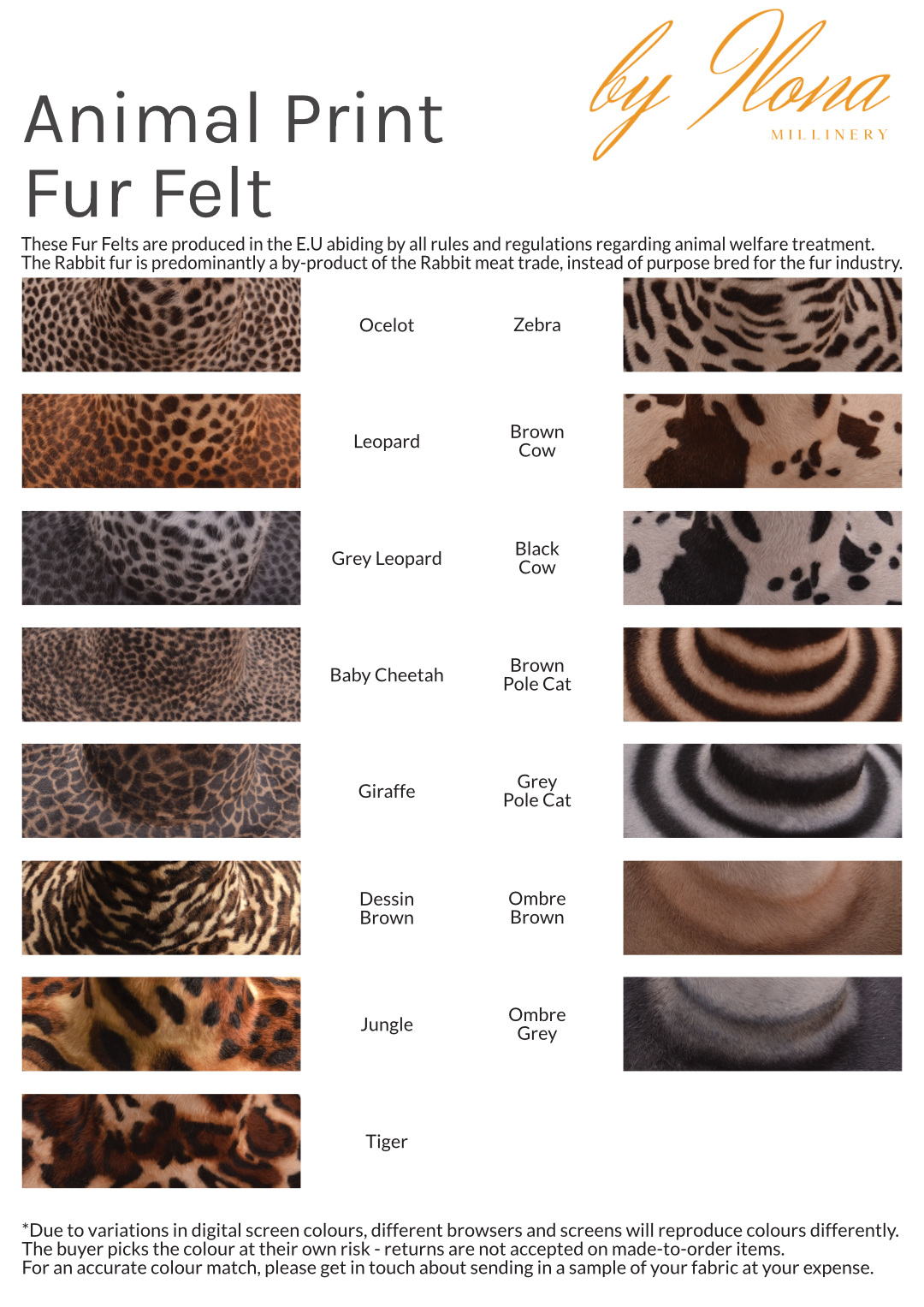 *Due to variations in digital screen colours, different browsers and screens will reproduce colours differently.
The buyer picks the colour at their own risk – returns are not accepted on made-to-order items.
For an accurate colour match, please get in touch about sending in a sample of your fabric at your expense.