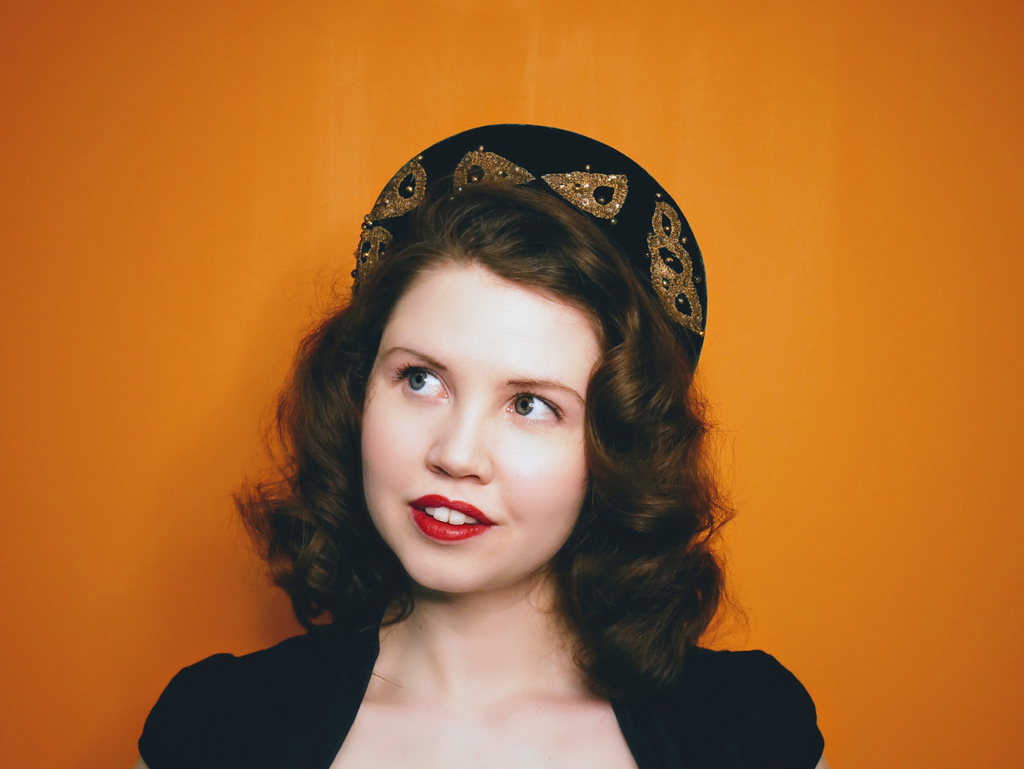 Hello!
Welcome to by shop. My name is Ilona, and I make hats.
Each hat is carefully hand crafted using vintage millinery techniques. My designs embody effortless style and are perfect for everyday wear, and special occasions. See my process on YouTube.
I specialise in buckram base hats covered in natural fabrics including silk velvet. I also create vintage inspired shapes using traditional wool felt or modern sinamay or jinsin (a material made from banana palm). I prefer to source vintage trims and strive to use my materials in an economic way to reduce waste and my environmental impact. I am inspired by feeling fabrics, and when I am designing I let the fabric talk to me and reveal what shape it wants to take.
Credits
Exhibitor: Signature Wedding Show, Wembley – March 2023
Pop-up Shop: New Bond Street, London – December 2022
Exhibitor: London Accessory Week, Chelsea – July 2022
The Trimming Company: Lockdown Self Isolation Competition July 2020 – 3rd place
Qualifications
Morley College (formerly Kensington & Chelsea College): City & Guilds Millinery Level 2 (Distinction) – 2021
University of the Arts London: Fashion History the Evolution of Style with Amber Butchart – 2021
London Hat Week: Biased, Swirled and Freeform Sinamation Masterclass with Lina Stein – 2019
Central Saint Martins: Vintage Millinery with Judy Bentinck and Tina Giuntini – 2018
London Hat Week: Wire Frame Hats, Milliner's Ribbon & Hatpins with Leanne Fredrick – 2018
University of Westminster: Bachelor of Arts Graphic Communication Design (With First Class Honours) – 2016
Other Endeavours
Recipes & Sewing: www.ilona.me.uk/
Graphic Design & Art: www.ilona.graphics/
Boogie Woogie & Balboa Dance: www.matthewandilona.com/